Graphic soft GIMP can creates variety logos, images and processes photos into oil painter, water paint etc.
GIMP1.2, you should copy downloaded script-fu to GIMP folder(if you installed C:/Program Files/GIMP, you copy "share/gimp/1.2/scripts folder").
Later GIMP2.0, you can set script-fu folder at GIMP's preference.
Number(for example 1.2 from Ver1.2) is GIMP Version.




Logo1

GIMP1.2 - 2.4 : Xtns - Script-Fu - MH or MHPattern
GIMP2.6 - 2.10 : Filter - Script-Fu - MH or MHPattern

mhpaint.scm (Updated 2022/11/23)


Ver.1.2
| | |
| --- | --- |
| Ver.2.0 | Ver.2.2-2.10 |
Ver.2.0-2.10

mhchrome.scm (Updated 2013/11/28)



Ver.1.2 Ver.2.0-2.2 Ver.2.4-2.8

mhkamifubuki.scm (Updated 2006/04/16)



Ver.1.2 Ver.2.0-2.8

mhcoral.scm (Updated 2013/12/07)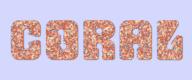 Ver.1.2
Ver.2.0-2.2
Ver.2.4-2.8
mhlogo-1.scm
(Updated 2013/12/23)

Ver.1.2
Ver.2.0-2.8
mhshcolor.scm

Ver.1.2
Ver.2.0-2.8



Original image